3 – Transition to Adulthood – Assess Needs and Track Goals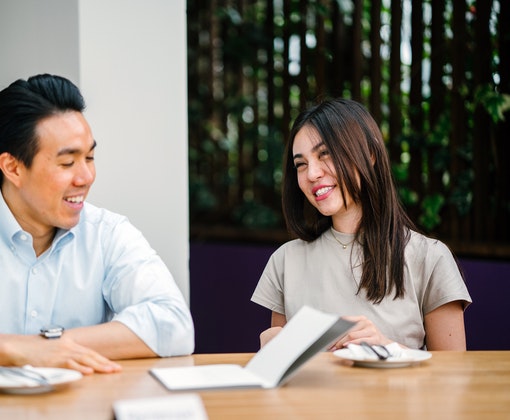 CASAs and youth benefit from having a way to assess and track the specific needs and document their goals for each life skill. The Foster Club Transition Kit outlines suggested routes for each category filled with checkpoints of important factors that contribute to a successful road to adulthood.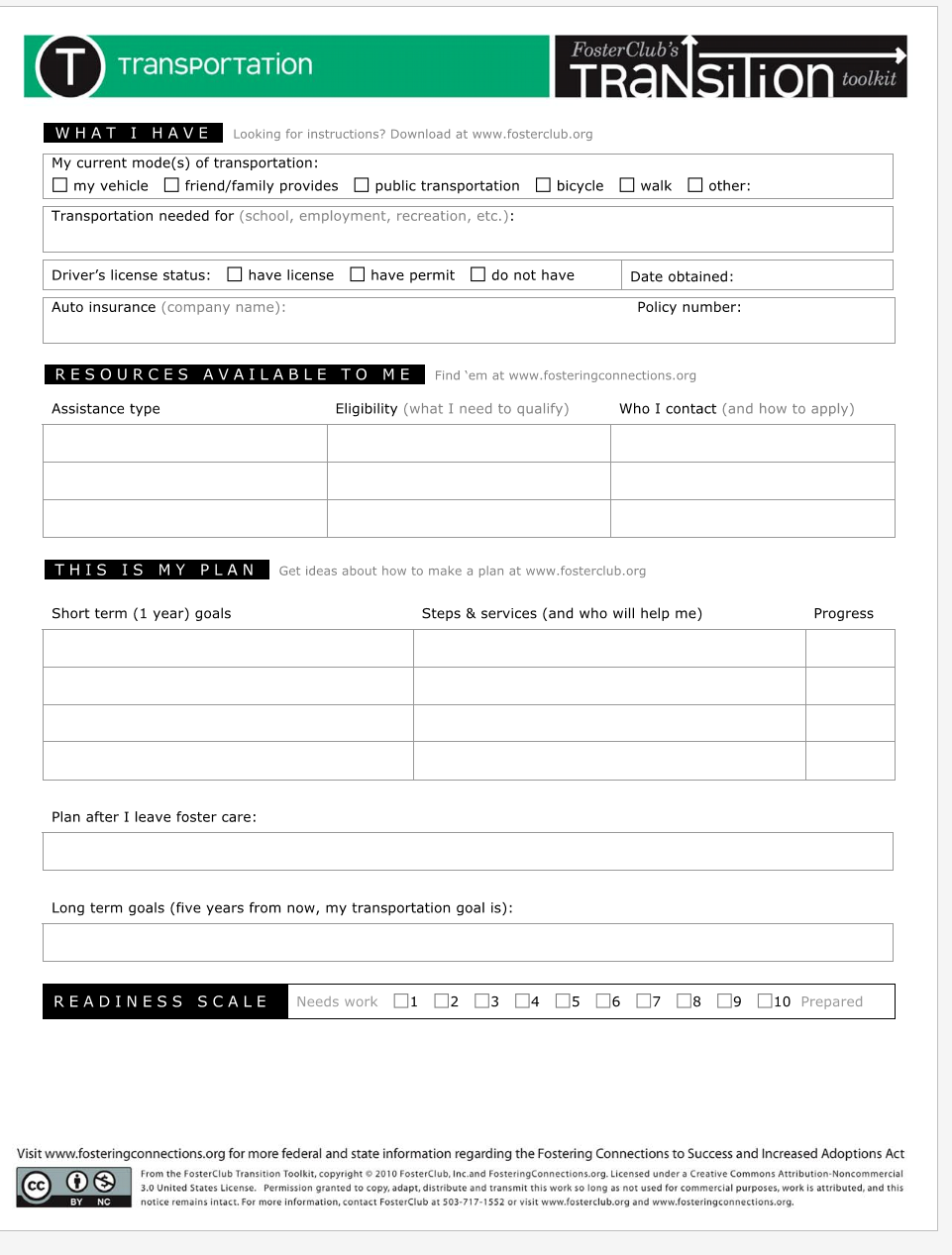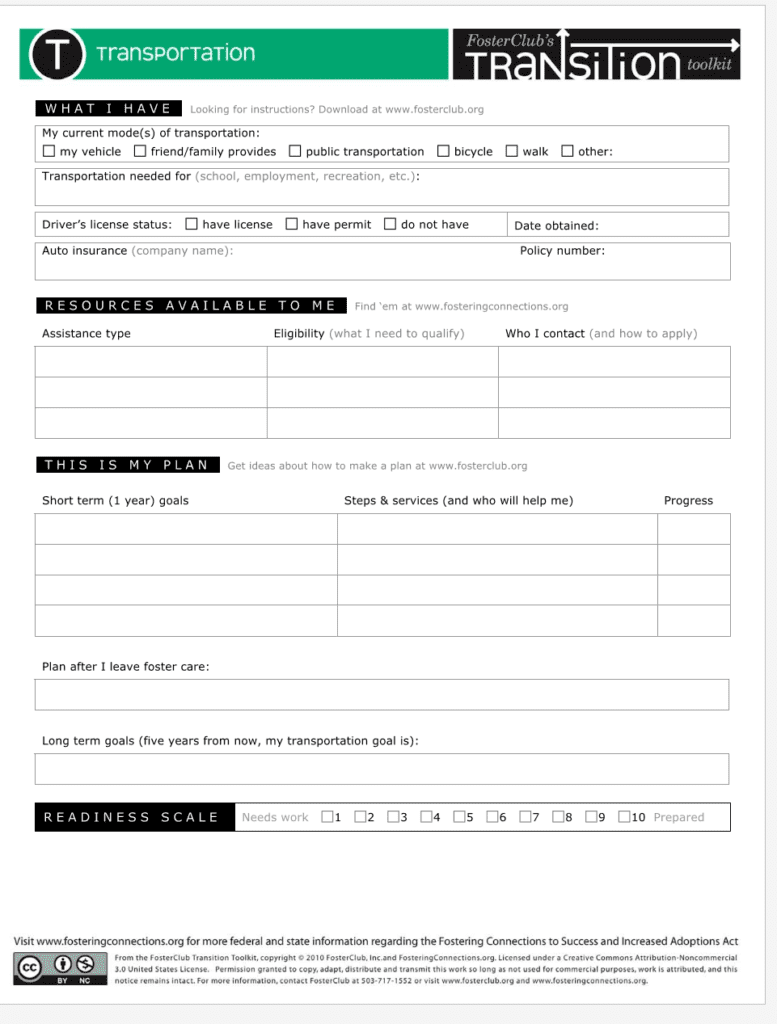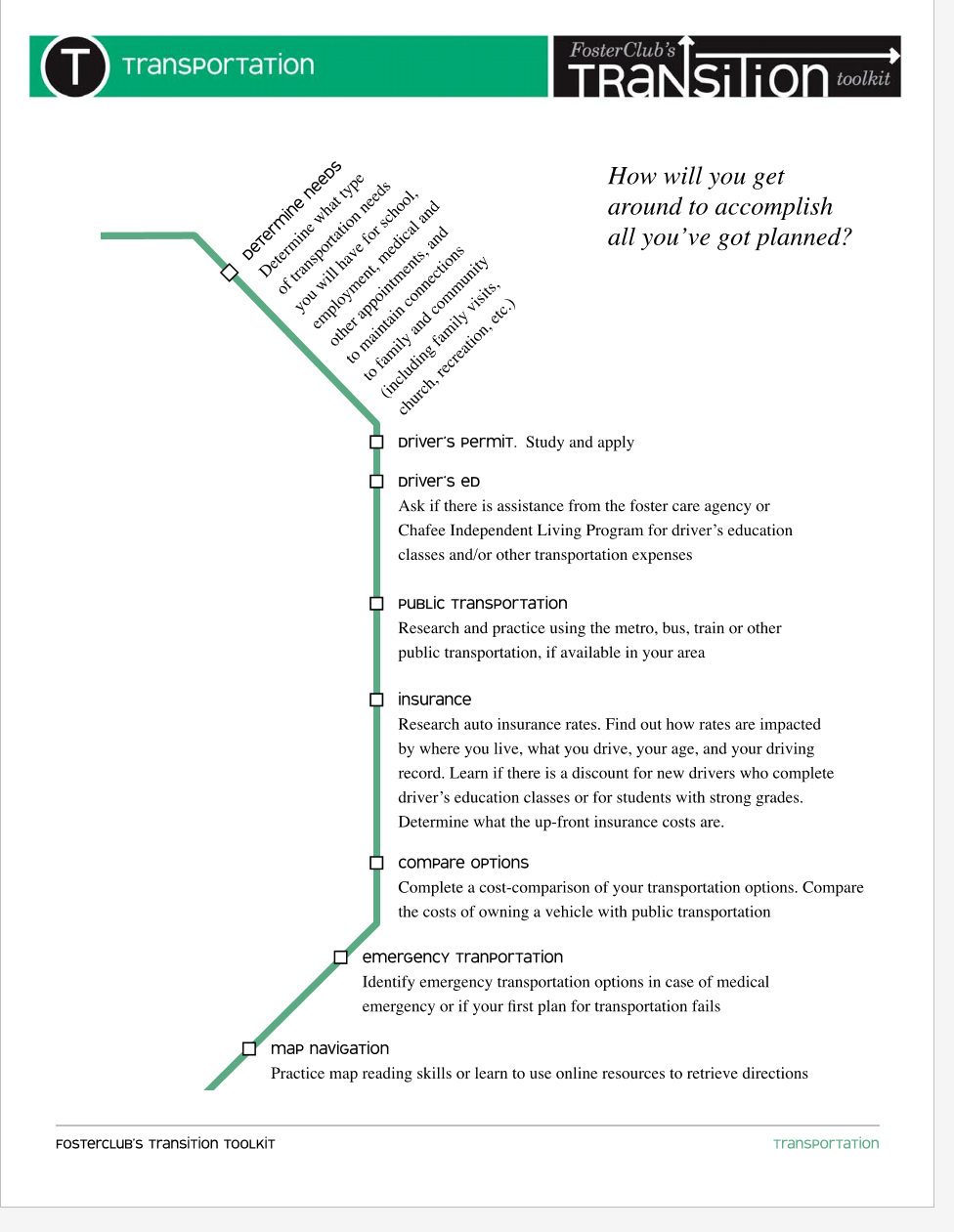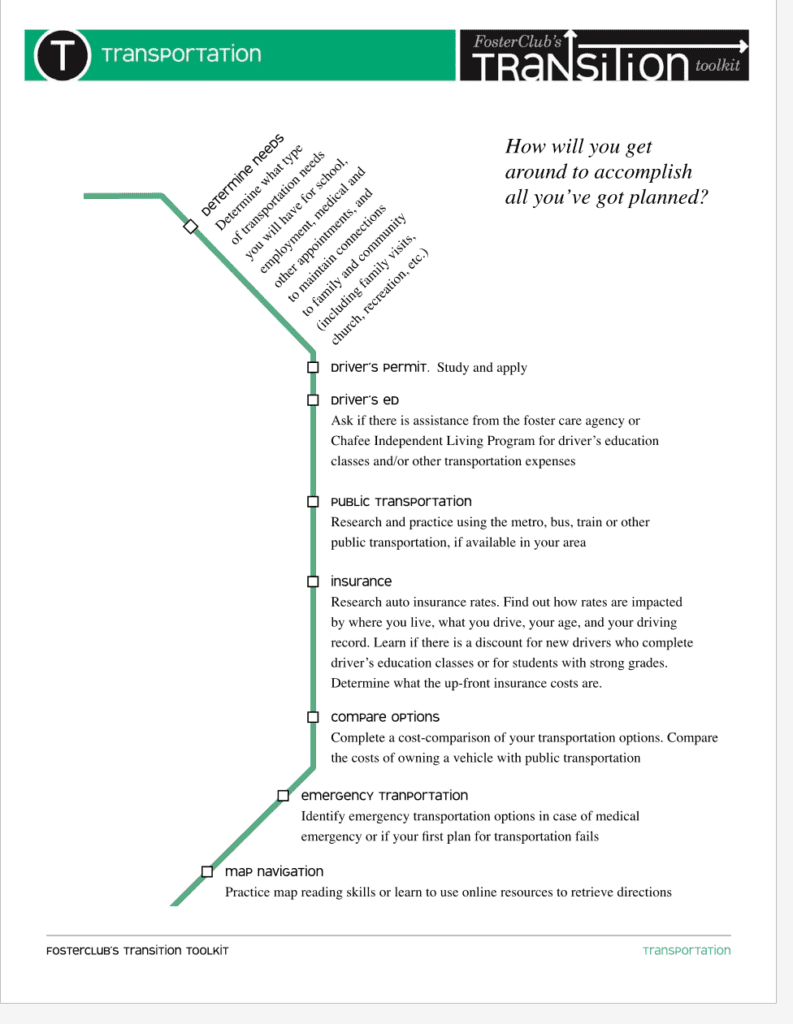 Each route has 1 page of information about the category's skills or actions important on that route.
In addition, each category has a 1 page template to track progress and set goals.
Foster Club Transition Kit
You can review the entire kit (LINK BELOW) or select specific life skills and review. Based upon the age and situation of your youth, select the routes to focus on. CASAs may choose to begin one that most interests their youth to establish a connection or – based upon age and situation – the areas most critical.
View the document and download the PDF file before you print. If you do not have a printer, you can request a copy be mailed to you.
The Categories
If you wish to print a specific life skill category only, the list below provides the route checklist and tracking template for each category.
Community, Culture & Social Life
Specialty Areas such as: Pregnancy and Parenting (coming soon)
Using the Kit
The kit is an example. CASAs may use any goal setting method that works for you. Documentation helps focus the CASA and teen work together on specific actions and view progress in achieving those goals.