Comprehensive Education Guide for Youth in Foster Care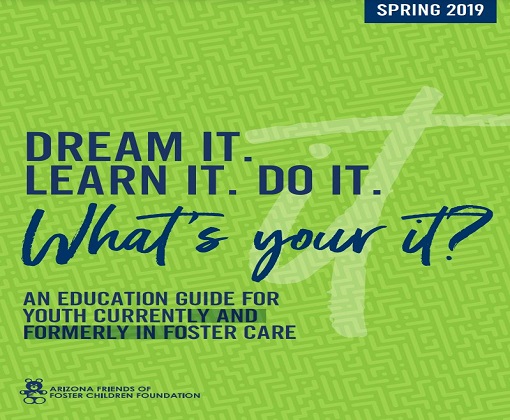 For CASAs with teens – check out this comprehensive education guide! This guide will provide information about the resources that are available to help young adults reach their educational goals.
It answers such questions as:
– Who is eligible for different grants based upon the age they were in foster care?
– Where do I go to get help to fill out the FAFSA?
– What about housing?
– Who can help me while I'm IN college?
KUDOS and a huge Thank You to our partners at Arizona Friends of Foster Children Foundation for the work in building this comprehensive guide.
Where do you begin? Start with this guide – take a look!