CityServe Warehouse Hub – Distributing Goods to those in need (Grand Canyon University)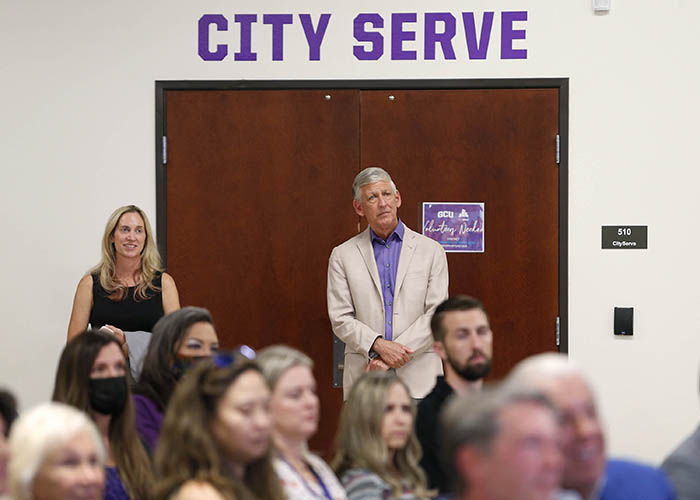 In December of 2021, Grand Canyon University became CityServe's first university partner, officially opening the doors to a 35,000-square-foot warehouse.
The warehouse will serve as CityServe's distribution HUB for Arizona. It's where in-kind goods – everything from furniture to small appliances from Costco, Amazon, Home Depot and other retailers – will be distributed to families in need by community partners.
Location: 1 N 1st St #700, Phoenix, AZ 85004
Phone: (602) 334-9603
Hours: Monday through Friday 8:00 am to 4 pm